Many people ask which supplements I recommend as a specialized clinical pharmacist.
I only recommend dietary supplements from high-quality manufacturers made with pharmaceutical-grade ingredients.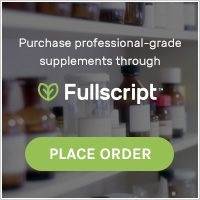 People on prednisone suffer from many symptoms. Here are a few supplements I find beneficial:
Calcium + vitamin D to prevent osteoporosis.
Melatonin for restful sleep and a calm mood.
Chromium picolinate for hunger cravings and to prevent weight gain.
Cinnamon and berberine for blood sugar regulation.
Prednisone causes the body to lose other nutrients which need to be replenished, such as magnesium, potassium, zinc, folic acid, vitamin A, and vitamin C.
You may notice that all of these ingredients are in Nutranize® Zone, the dietary supplement I created for people on prednisone. I intentionally included all the nutrients prednisone steals, plus more to help combat the miserable effects of prednisone. I wanted a product that was the ONLY supplement I needed while on prednisone. If you'd prefer to buy the ingredients individually instead of all-in-one, click here for my Nutranize Protocol.
Condition-Specific Recommendations
Check out which vitamins and supplements I recommend for specific conditions. Some include links to clinical literature to support conditions of people on prednisone.
Chromium picolinate
Cinnamon
Berberine
Licorice Root
Platelets
For people with ITP, the following supplements have been shown to boost platelets:
Here are my protocols:
Collagen: Muscle, Skin & Bone Support
If you want to buy high-quality supplements I recommend, click below. I included instructions for how often I recommend you take them. I will receive a small percentage if you buy supplements from this highly respected online store, so thank you for supporting me in my mission to ease the suffering of prednisone patients!